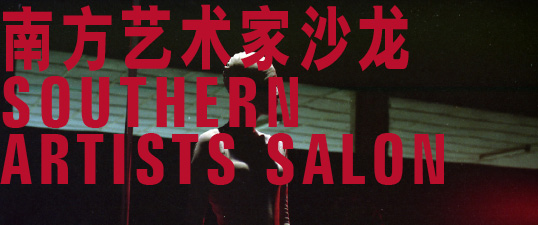 The Southern Artists Salon was established in 1986 in Guangzhou, China, by graduates of the Guangzhou Academy of Fine Arts. Members included Wang Du and Chen Shaoxiong, Huang Xiaopeng, Lin Yilin and Liang Juhui. Interested in fostering interdisciplinary dialogue, the Salon welcomed students of philosophy, film and dance. The first 'Experimental Show of the Southern Artists Salon', which took place at in the Student Activity Centre of Guangzhou's Sun Yat-Sen University in September 1986, aimed at breaking down the boundaries between traditional artistic categories, such as music, dance, painting, sculpture and theatre, in order to create an 'entirely novel visual experience', according to Wang Du.
Although the Southern Artists Salon ceased activity in 1987 after only one exhibition, its experimentalism lives on in the work of a number of artists from Guangzhou. For example, Wang Du, who left China in 1990 and currently lives in France, is renowned for his provocative installations. Wang Xiaopeng, who pursued his studies in England, has recently returned to the Guangzhou Academy of Fine Arts to spearhead the experimental 5th Studio of the Academy's Oil Painting Department. In the early 1990s, Chen Shaoxiang, Lin Yilin and Liang Juhui formed the Big-Tail Elephant Group. Except for Liang Juhui who unfortunately passed away in 2006, the artists are currently active in the experimental art scene in China and internationally.
Based on contributions from Wang Du, Chen Shaoxiong, Huang Xiaopeng and Lin Yilin, AAA's collection of materials about the Southern Artists Salon includes valuable original video footage, large-scale photographs and design sketches. A selection of these materials is presented here.